Introducing Patch 1.3.6 New spells, dynamic environments, in-game events and more.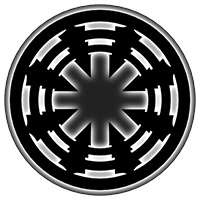 Cerberus Collars
Disc of Antioch

Disc of Antioch
A disc that bounces more the longer you charge it. Makes for an interesting choice in corridors or to bounce under shields but with more precision than electric fist.

Cerberus Collars
Based on an idea from our community member DanyTangle. Damages a player who leaves a collared tile.



Dynamic Environments
Dangerous hazards arise in the Beyond.
Wielders will no longer just have to focus on the fight ahead, but also the dangers lying in front of their every move.

Aspis Prison
Trespassers will be punished when the rising magma awakens the undead warden.
Temple of Ophidian
Its hidden stone traps have felled many legendary wielders. Beware!
Celestial Halls
Houses a mysterious portal that grants a wielder more energy but also makes them frail.
Dead Master's Vale
The Master's mercurial crystal occasionally heals or attacks the nearest wielder.
Ortus Station
Trains carry cargo whose energy can be harnessed to temporarily teleport for free.
New Features
Introducing dynamic environments

Introducing In-game events

Added prompt when playing against a developer
Spells
Disc of Antioch

Cerberus Collars

New vfx and sfx for Hail of Death
Improvements
Removed muffled sfx when you're low on health

Improved distinction between colors on the wand mana bar

New effect on health pickups when you're cursed

Replaced red/blue screen flashes with less aggressive fade

Survival spell selection UI cleanup
Game Balancing
Acid Cloud now destroys Twins

Summoned spells no longer rotate when imprisoned but they can fire

Phoenix costs more mana (35) and does more damage (15-30)
Bug Fixes
Tile based spells are now more stable

Fixed bug where more than one player could enter a room

Fixed bug where match countdown wouldn't start

Starting Survival after pressing continue will reset HP and Mana properly

Hulk lightning strike visuals will now display even if they kill you

Fixed bug where your opponent's wand would appear backwards for Android players

Fixed bug where if you died when casting Calcite Shield in survival, it wouldn't disappear
Hardware Specific
Gear VR
Added button to display stats on the fly for gamepad users

PC
When walking outside tile area in survival, the enemies will now target your collider

Google Daydream




Added option to toggle grip between straight (wand) or slightly tilted (pistol)