Patch 1.3.7 is now live, and adds several new features and updates, including two new spells; Chilling Clutch and Skull Specter. Along with this we're introducing an update to the ranking system. We've also spent some time on improving Wands for new players. For all the information, continue reading below.
New features
New rating system

We're introducing a new rating system for our leaderboards where you'll be able to see your global ranking, as well as your ranking for the current season. This should make things more interesting for seasoned players interested in keeping track of their lifetime ranking, among other things.

Banners in Lobby

Who doesn't love banners? Based on your ranking the current season you will see your banner evolve, and evolve they will! We've been hard at work designing some very beautiful banners. Enter the beyond and start wielding your wand, defeat your opponents and start seeing how your banner will change.
New spells
Chilling Clutch

Shoots an icy claw that slows its victim's mana regeneration by 50% for 10 seconds.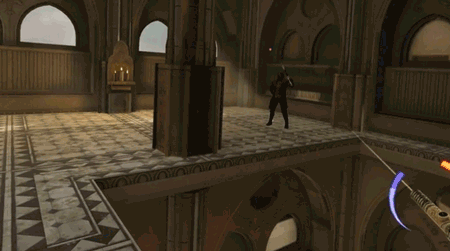 Skull Specter

Summons an ally that when reaching a tile shoots one projectile at its nearest enemy.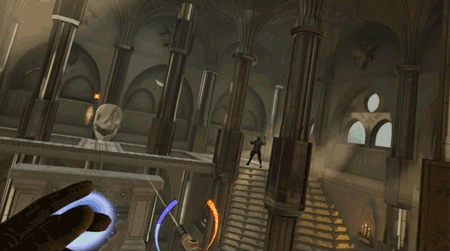 Balancing
Slightly reduced maximum speed of Devil's Spit.

Updated spell descriptions to be more accurate.

Improvement to Dragon's Breath effect / damage correlation.
Improvements
New lobby UI.

Updated graphics for spell select table in Workshop.

Improved context sensitive graphics in the Workshop to help ease new players into the game.

Basement (Shooting Range) can now be directly accessed from the Portal.
Bug fixes
Spell is selected correctly even after quick joystick movement after a charged spell release.

Fixed issue where Flaming Phoenix would target opponent's tile rather than opponent.

Fixed issue where wand aim and reticle would render on top of fade sphere.

Fennec no longer pops outside of the portal.

Disc of Antioch now has the correct select sfx.

Disc of Antioch no longer deals damage through shields.
Android
Oculus Gear VR
New features
In arena control scheme option toggle added
Daydream
New features
In arena control scheme option toggle added